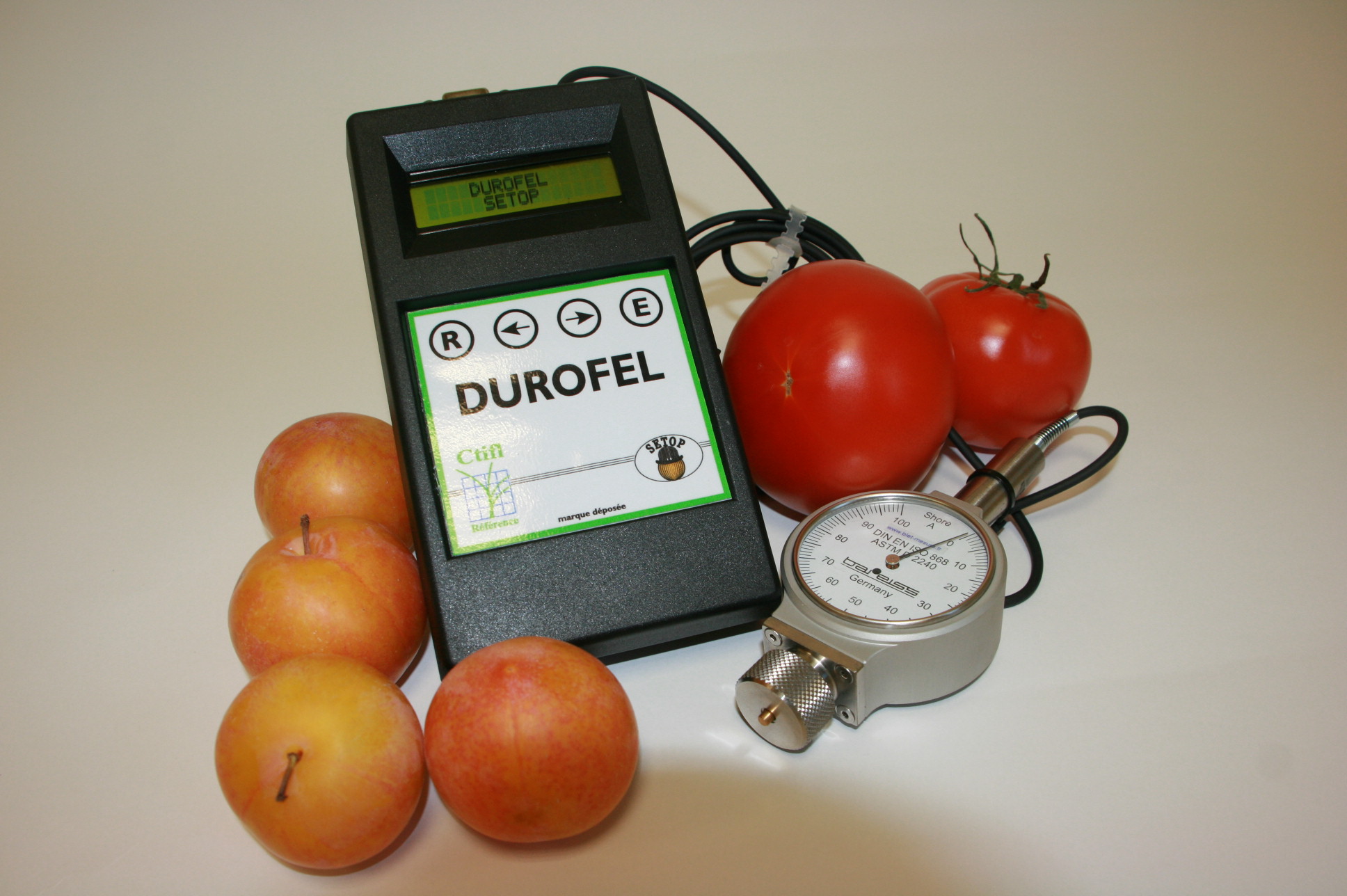 Non-destructive measurement of the firmness of soft fruit such as cherries, strawberries, peaches, tomatoes, as well as processed foodstuffs.
Measures the surface depression caused by a calibrated force.
Automatically calculates for the tested sample a homogeneity index.
The data can then be sent to a computer over an USB connection.
Calibration certificate issued by the Laboratoire National d'Essai's bureau for the South of France (L.N.E. Sud).