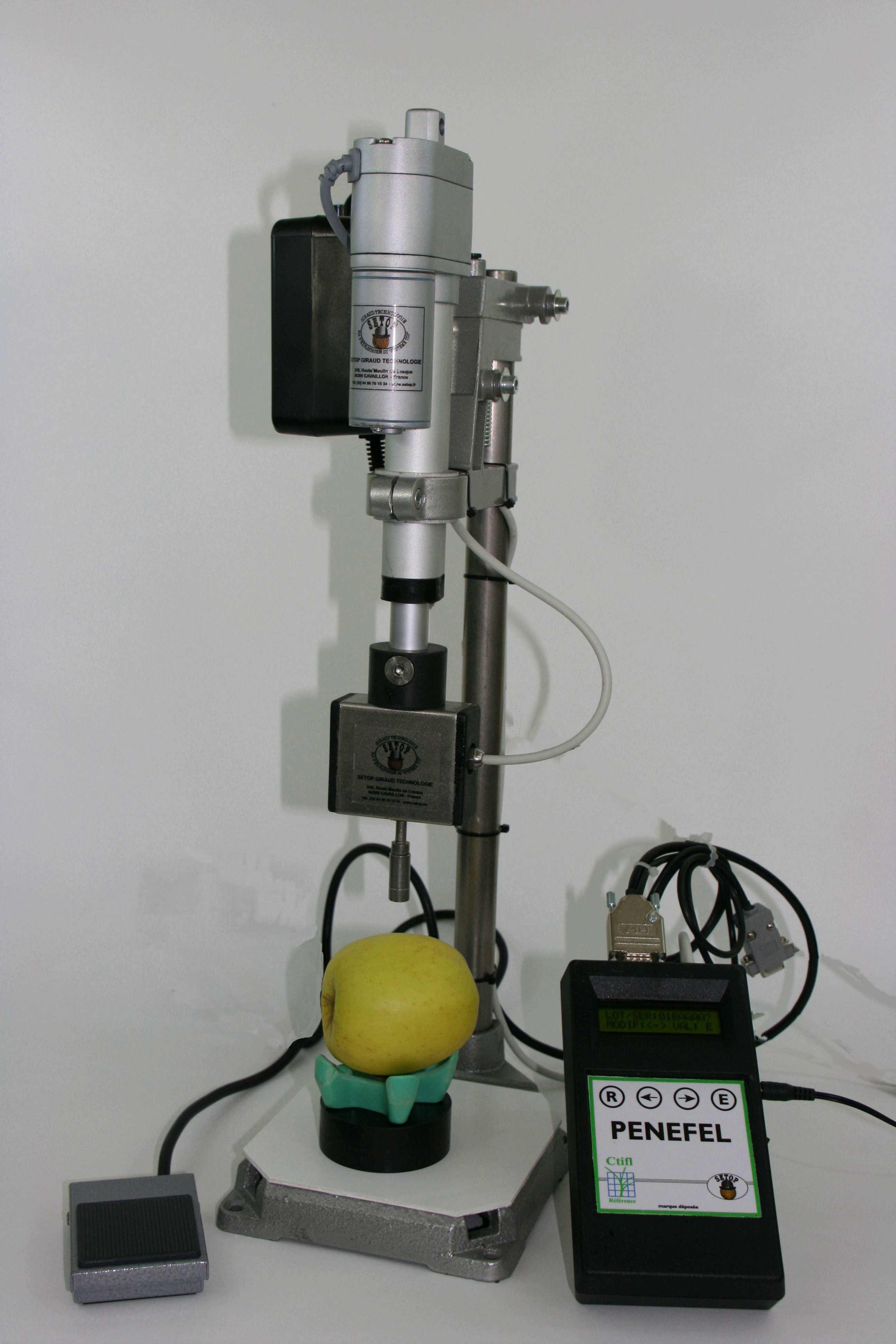 Automatic device for penetration measurement of the firmness of crunchy fruits such as apples, pears, peaches, etc.
The motorised PÉNÉFEL measures with high precision the maximum penetration force of a standard probe. The probe is pushed down into the fruits by an electric motor, ensuring maximum precision and perfect regularity.
Calibration certificate issued by the Laboratoire National d'Essai's bureau for the South of France (L.N.E. Sud).